Jaisalmer stone manufacturer in Rajasthan,Shekhar stone engaged in the business of Manufacturing and exporting of jaisalmer stone, We are a leading name in Rajasthan's Stone Industry. Established in the year 2008 at jaisalmer (Rajasthan, India), our company has long dominated in the market with supply of products across India and countries abroad. We have been the preferred suppliers of many of the Builders, Top Notch Construction Companies, Elite Hotels, Residential Projects and importers from other Nations. And in all these years we have kept one thing constant and i.e. our Endeavour to provide Quality Products at reasonable prices. Our Motto always is to ensure that our partners cum customers are the ultimate beneficiary and we ensure utmost integrity and honesty in our Business. Our aim is to build long terms relations and that is reflected in our business practices including Transparency, Reasonable Pricing, Proper Measurement, Sound Packaging & Shipping of goods, Quality Checks in terms of Polishing, Slab/Tile Sizes with accuracy of (/-) 2mm, Finishing of edges etc. Under the leadership of "Mr. mukesh meena" (Dirctor), we have gained huge client base all across the nation.
Jaisalmer stone manufacturer
We have complete range of products to décor both Interiors and Exteriors and with our state of art infrastructure we can supply cut to size slabs of jaisalmer stone tiles as per customer requirement and also polish including rough, Brushed, Sand blasted, Leathered etc.
Further Rajasthan being a very mineral rich state with approximately 35,000 Mines including Stone kota stone,red mandana stone,jaisalmer stone,dholpur stone; we have a very strong price advantage which is always cherished by our customers.
We are exporting our products to the U.S., Europe and Gulf Country
.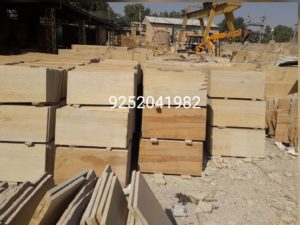 Our Approach
You could also call this heading "Our philosophy" or "Our vision." This is the place to talk about what drives you and your business and what's unique about your process. What you write here should be something distinct and interesting about your business that sets it apart from others in the same industry.
Our Story
Every business has a beginning, and this is where you talk about yours. People want to know what opportunity you saw or how your passion led to the creation of something new. Talk about your roots–people wanna know you have some.